SPACEBED® mattresses
Travelling on your own has never been so easy. SPACEBED® means a revolution in travelling. The universal folding mattresses level any surface and turn your car into a cozy space ideal for sleeping comfortably.
Benefits of SPACEBED® compared to lodging alternatives
The space is quickly prepared for sleeping. Forget putting up a tent at night, in the rain, with a headlamp, or about inflating mattresses and uncomfortable sleeping pads; which takes forever. SPACEBED® means you travel with a mobile bedroom in the trunk of your car! The mattress can be unfolded when you leave your home and prepared for the night alongside with your favorite cushions. Alternatively, unfold it anywhere you are in just 1–2 minutes. Compared to putting up a tent in the dark, this is much more convenient and takes less time!
Cheaper gear. When you buy SPACEBED® you don't need anything more. No buying a tent, then sleeping pads, expensive sleeping bags. A one-time investment you fine-tune only by your favorite cushions and covers.
Safer and more private. Compared to a tent which provides next to no protection against unwanted visitors, the car is locked and hence you feel safe.
Independence during bad climactic conditions. You've just woken up in a tent after it's been raining throughout the night. It's inconvenient, everything's wet and you still have to move on… nothing of this sort can happen with SPACEBED®! Travel independently on the weather, spend the night regardless of outside temperature in your warm car. What more can you want?
Perfect comfort. SPACEBED® cannot be compared to an inflatable mattress or a sleeping pad. Comparing SPACEBED® with other alternatives of sleeping outdoors is virtually impossible. Regardless of what you are able to come up with, the quality of your rest won't be half as good as with SPACEBED®. Since the base of SPACEBED® is made from wood, you can utilize the entire length of your car's interior. This includes the space not supported by folded seats; which inflatable mattress cannot do. When using an inflatable mattress or a sleeping pad, the trunk has to be perfectly leveled so that you don't feel each and every bump. Not even mentioning the durability of inflatable mattresses—where every accidental brush causes a tear. Furthermore, a good inflatable mattress comes at half of SPACEBED® price. Does it pay off to save in this case? The answer is simple.
SPACEBED® mattress composition
A SPACEBED® mattress is made up of three layers:
Layer 1: hard plywood made of quality birch,
Layer 2: polyurethane (PUR) foam (foamed plastic), of optimal stiffness so that the mattress is sufficiently comfortable however doesn't deform,
Layer 3: thanks to a hollow fiber fleece you'll feel comfortable. It is breathable so you won't sweat when it's hot outside, but also keeps you warm during wintertime.
The detachable cover is made of luxurious Alcatraz microphlush from Spain.
A practical waterproofed bag is also included so that you can easily move or store the mattress.
For whom is SPACEBED® made
It is made for sport enthusiasts, fishermen, recreational tourists, adventurers, but also for managers travelling long distances. Our SPACEBED® mattress does away with fatigue on the road. Just take a nap wherever and whenever you feel like it. Our mattress is so easy to unfold even a child could do it!
Good for year-round use.
Ideal for skiers! Just imagine the benefits. You can sleep right under the ski slope and be the first on the hill, or on the prepared course!
On the other hand, have you considered a summer vacation or a cross-country road trip? Nothing's impossible! You don't have travel in the night, stress about finding accommodation or having to be at the hotel at a certain time. If the night's approaching, just park your car and go to sleep. It's that simple! Furthermore, it is also convenient and safe because as everyone knows very well, fatigue during driving has already caused a lot of accidents.
Other benefits
A ten-year warranty for each piece!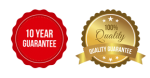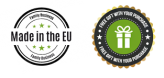 SPACEBED® is a registered trademark of the Space 4 Sleep UG company.
The materials are ecological and 100% recyclable; the mattresses are produced in the European Union (Germany and the Czech Republic) and tested to meet the travelers' highest requirements. The current production of SPACEBED® car mattresses has been preceded by many years of testing. Please feel free to read about the testing further below. SPACEBED® car mattresses are hand-made by professional tailors on SIRUBA hand-operated sewing machines — find more about production on this site.
SPACEBED® car mattresses are universal and can be used in a whole range of vehicles; from the small (Škoda Fabia Combi) to the large ones (MB GL), from sedans to MPV's or SUV's - see our photo gallery. There you'll find many photos, which we collected from our customers with their kind consent, of SPACEBED® use in various models.
There are currently 24 available combinations of 4 sizes (170 up to 200 cm) in 6 colors.
Other parameters: weight c. 19 kg, when folded SPACEBED® takes up only 110 liters in the trunk!
Approximately 5 m2 of fabric from Alcatraz (microplush), 2 m2 of plywood, 2 m2 of PUR foam, 2 m2 of fleece, and 3 m2 of fabric for the bag are used to produce one SPACEBED® mattress.
How to choose the right size?
Advice for you:
1) if, after folding the rear seats, your interior is flat, just move the front seats all the way to the front and measure the distance between them and the trunk lid.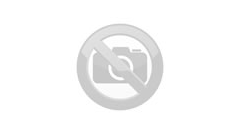 Measured distance:
170cm = SPACEBED® XS 170cm
180cm = SPACEBED® S 180cm
190cm = SPACEBED® M 190cm
200cm = SPACEBED® L 200cm
The width is always equal to 100 cm.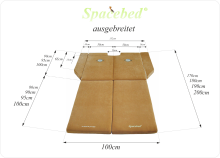 2) if there is a small step when the rear seats are folded down (no raised boot floor), we recommend using our new " Levelling system S4D" to support the lower part of the mattress (load capacity is over 200 kg). The Levelling system S4D is not included!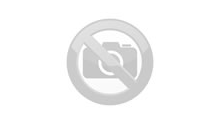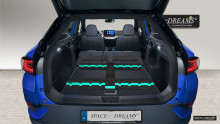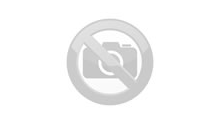 We'll be glad to advise you!
Your car wasn't in our photo gallery? Doesn't matter, SPACEBED® mattresses are universal and can be used in most cars. Feel free to contact us at: info@space4dreams.com
History, development and production of SPACEBED®
We first thought of the SPACEBED® car mattress when we noticed the absence of a similar product on the market. We know from our own experience how difficult or inconvenient sleeping outdoors can be. Hence we decided to make a mattress that allows to turning the car into a bed;regardless if you're on the way to adventure or because of some obligations. The predecessor of SPACEBED® was a custom-made Škoda Roomster mattress which we used privately for ourselves. It had no sophisticated folding mechanisms; we would simply roll it up and fasten it with straps. It took a lot of space, but mainly it couldn't be used in anything else than a Škoda Roomster. We spent a lot of time thinking about how to make a highly original mattress that'd benefit other travelers as well; and finally take sleeping in the car to the next level. We tested a host of individual materials, such as plywood of various types and thicknesses—glued, polished, foiled—as well as other materials like bamboo, aluminum, Kevlar, or plastic. Finally we decided for birch wood. Why? It provided the best bang-for-the-buck ratio. Of course there theoretically are better materials, e.g. composites, but these are way too expensive. The birch plywood from we use is glued together into several layers and thus very flexible, easy to work with and 100% green (it doesn't impact the environment in any way compared to plastics). We import it from Russia because the Russian material has higher quality. We could use for example Czech plywood because the quality wasn't good enough—it frayed, couldn't maintain its structure, and was one-third less flexible.
The detachable microplush cover also has its history. We changed the material of choice about five times. Some fabrics were easily torn and others difficult to sew. Such a complex mattress requires a high-quality cover. After a lot of trial and error we found the Alcatraz cover fabric made by the Spanish producer eCIMA. Alcatraz fulfilled all of our requirements; be it durability, density, its luxurious looks appropriate for any type of car, or the ease with which it can be washed and used.
Even such a "minor detail" like threads took a lot of time, testing, and selection. It is a key component of the product and without it we couldn't hit our very high standards of quality. Different kinds of threads work well with different fabrics. We finally decided for the 100% polyester ASSOS-brand threads from the Greek producer Mouzakis. We also went through the selection process of plastic foam. Our goal was to choose the right stiffness; and based on this criterion we opted for the medium-stiff material. It was hard enough not to deform over type, but also soft enough to provide adequate comfort. Of course, we also tested zippers and hook-and-loop fasteners; finally deciding for higher quality.
Today, we sow SPACEBED® mattresses on professional industrial sewing machines from Siruba.
After years of gradual development, we are proud to present you the universal, comfortable, and practical SPACEBED® car mattress; which we still today work on in order to make it even better!