Reviews
Experience our customers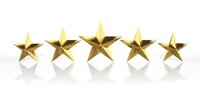 Read what a few of our customers thought ...
1.6.2016
Your mattress is great. I just had to have one as soon as I found it on facebook. It
is everything I expected. The comfort, the speed of setting up a sleeping space
and a luxurious design to match the price. I value your approach, which I was
very happy with, and the speed of delivery.
Petr Simon, Prague




16.5.2016 (facebook)
It arrived today and after having tried it for the first time, I can say that it is simply
fantastic, nothing like it. We'll try it out on holiday in the summer – now we can
survive everything. Thanks.
Misa Kralickova, Prague

Bosa 26. 4. 2016 16:15:14
I bought Spacecover because I wanted to protect my bumper from damage when
loading and unloading the car. I also like using Spacecover to make sure I don't
get dirty from the bumper when I sit there and cook when travelling. Thanks for
the idea.
14.4.2016 (...from e-mail correspondence)
Thanks
I am absolutely satisfied. Nothing more to say. Slept in the car for the first time
and all good. Keep up the good work.-).
Adam Domian, Melnik



25.2.2016 (...from e-mail correspondence)
Hello,
I bought a 200-cm mattress.
The mattress, with detachable borders, packaging and bonus spacefix and pillows
are all great products and I am very happy with them.
I should, however, point out the problem with using it in a 2013 Passat Alltrack,
when it is not entirely flat when you fold down the back seats and recline the
rests. The point of transition from luggage space to reclined rests is about 1-2 cm
higher than the line of the front and rear part of the required space. I did not find
this out when transporting items or laying out the mattress, only when trying it out
for comfort. I deal with this problem by placing a blanket that I fold up several
times along the whole length of the reclined rests. In addition to that, the fact that I
cannot take out the folded-down back seats means that the 200-cm mattress
really is a tight fit and requires moving the seats forward, meaning that it is
squeezed when driving.
In newer models of the Passat, the seats do not tip up, instead the rests folding
down on to them, which creates more room for the mattress and better evenness
for the transition from luggage space to rests.
I should point out that the back seats can be unbolted after folding down.
Best regards,
Jan Kroulik, Brno



13.10.2015 (...from e-mail correspondence)
I bought your car mattress last month. We would like to take this opportunity to
thank you for a brilliant idea and support you in your efforts. We used the front
seats to rest on our travels for many years. However, it was nothing in
comparison to sleeping on your mattress. Despite the Fabia being a small car, it
becomes a cosy little bedroom after laying out the mattress. Our first journey took
us to South Moravia for wine. After sampling some wine, we emerged from the
cellar and settled ourselves down on the bed we had made. The sun woke us in
the morning and we set off on the return journey fully refreshed. Our travels have
suddenly become far easier. We have no need to plan where to sleep. And let's
not talk about the price of accommodation. Our investment has certainly paid off.
We will be happy to recommend you to our friends.
I should also praise the personal approach you took with us. That is something
you unfortunately don't come across much these days.
Thank you.
Vaclav and Eva Plisek, Karlovy Vary



4.10.2015 (...from e-mail correspondence)
I dont like sleeping in tents. I have never slept well on the hard ground, even on a
sleeping pad. My boyfriend persuaded me to go camping with him and our
friends. I was surprised when he told me we would be sleeping in the car. I wasn't
overly keen on that idea either. However, I finally agreed. When he came to pick
me up, he opened the trunk of the car. I couldn't believe my eyes. He had
conjured up a delightful bedroom with curtains from the car trunk. I would never
have believed you could turn a car into such a cosy place for sleeping. I slept
almost like in a normal bed. Thank you, it was great.
Hanka Skacelova, Prague
26.9.2015 (...from e-mail correspondence)
Sleeping in the car has taken on a whole new dimension. My wife and I really like
the wonderful design of the mattress. It looks good in the car and is great to sleep
on. I was also pleased by your approach. The man took plenty of time to talk
about things over the telephone. Highly recommended.
Mr. and Mrs Kriz, Brno


11.9.2015 (...from e-mail correspondence)
Hello, we bought your car mattress and have taken it on two journeys around
Europe. Why am I writing you this? Before we bought, we did not appreciate how
practical it is to sleep in the car. We stopped whenever we needed, wherever we
wanted and saved money on staying in hotels. It is the perfect solution for
sightseeing tours. We slept very well. The only thing was that we had to move the
wine we bought to the front at night, but it certainly paid off.
Thank you.
Jitka P., Usti

31.8.2015 (...from e-mail correspondence)
Satisfied. The investment made in sleeping in the car has paid off very quickly.
Regards,
Jirka from Kladno


23.8.2015 (...from e-mail correspondence)
Hello, your mattress fits my car like a glove. I bought it because I travel a lot on
business. I leave it laid out in the car. Beforehand, I just caught some sleep on the
seat. After driving for a long time, though, it really wasn't ideal. Now I can stop
wherever I want, stretch out and sleep in comfort. I also found out that it is good
to rest with your legs up. No more problems with swollen feet. This is something
that happens to people of my age when driving across the country. Highly
recommended.
Vladimir Tarfinov, Karlovy Vary


15.6.2015 (...from e-mail correspondence)
My husband and I bought your mattress and embarked on our first cycling trip and
I have to say that I have not experienced this sort of freedom for some time. The
mattress is very well made and we appreciate the high level of comfort. If you
narrow your eyes, you can compare it to a normal bed. Of course, people like us
that decide to sleep in the car are also prepared to accept certain compromises.
Thank you. Fingers crossed for you.
Niki, Prague