SPACEFIX® - fixing element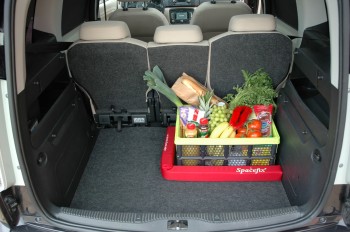 Things scattered all over the trunk of your car? Not anymore with SPACEFIX®!
SPACEFIX® is a practical tool to affix a load in the space of your trunk. It is made from quality, hard PUR foam that's flexible and easily adjustable. It keeps almost anything in place even during fast acceleration or sudden breaking; basically despite the high momentum. A couple of pieces ensure the perfect organization of your trunk.
It's great for keeping round items like melons or footballs, just as fragile ones like flower pots or pressure bottles in place. Compared to other systems like nets, this product is much more durable, variable in its use, and can keep any items, even very fragile ones, from moving.
Materials you'll find in SPACEFIX®:
- high-density polyurethane (PUR) foam (plastic foam) that's amazingly flexible, durable, and bends well,
- the cover is easy to wash and removable. It is made from a special waterproofed fabric coated with a PES GUCHI 300Dx300D surface treatment. The cover's fitted with a quality invisible zipper that hides all the seams and hence gives the product an absolutely pure design,
- A quality hook-and-loop fastener for attaching SPACEFIX® to the trunk carpet is located on the bottom part (Velour and more luxurious materials are an exception; which is a technical limitation given by the use of the hook-and-loop fastener). We did our best concerning hook-and-loop fastener quality and chose a type with a long lifetime guarantee—it can be opened 100,000 times.
- Available in one size - 8x6x100 cm. Feel free to choose from 5 different colors.
Other benefits
Lifetime guarantee for each piece!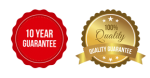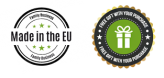 SPACEFIX® is registered trademark.
The SPACEFIX® fixing elements are made in the heart of Europe (Czech Republic) by professional tailors on top-notch Siruba sewing machines.
SPACEFIX® is not only a useful tool, but also an appropriate gift for your friends, family or for a company as a form of promotion. To ensure the ideal placement and fixing of your cargo, we recommend using two SPACEFIX® pieces.
SPACEFIX® over the years
The current state of SPACEFIX® is - like SPACEBED® - a result of many years of experience and testing. We developed three sizes so that the customer could choose based on the type of luggage to be fixed in place. Over time, the third size (4x4x80 cm) didn't turn out well and we reduced the available sizes to the current two. In contrast to our competition, we're currently using recycled materials with minimal impact on the environment. In the past, we used upholstery fabrics with PVC coating because it was cheaper, however the environmental impact was much higher. By the process of continuous improvement, we've worked through to materials that are of maximum quality as well as ecological.
We've changed the hardness of the plastic foam filling altogether twice. Compared to the competition, we're using quality plastic foam instead of waste from mass production. All of our SPACEFIX® products are made in the heart of Europe; as opposed to China as is often the case of our competitors.
SPACEFIX® has been on the market only for a relatively short time. However, owing to its practical properties and maximum quality, it already became a favorite of thousands of customers all over Europe. Our customers reflect on the product in their impartial, positive reviews, please see over here!