Space for dreams
... dream wherever you wish ...

Discover
the magic of
freedom
on your travels.

Increase safety
when driving

Save time and money
on accommodation.

Enjoy comfort
on the road.
Our products

SPACEBED®
Our comfortable sleep-in-the-car and easy-to-handle mattress solution has its own development behind it: we thought of it, sketched it out, measured it out, tried out new approaches, selected suitable material, tested it... until the patented, foldaway SPACEBED®, now in its 5th generation, was created. Last, but not least, we pay attention to the aesthetic experience of quality design, which goes hand-in-hand with the quality of materials and the colour.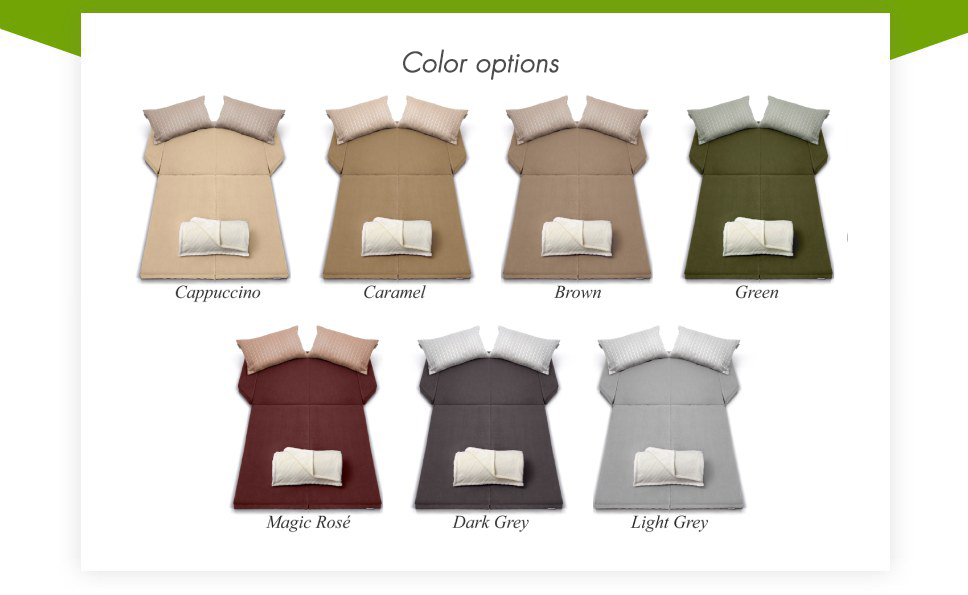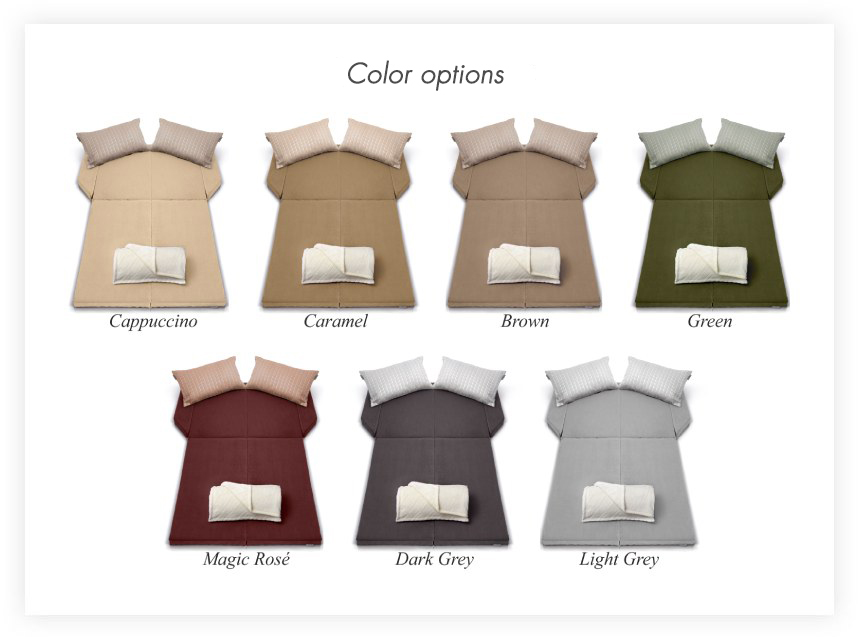 The SPACEBED® mattress is uniquely designed such that it can be used in different models of car (no need to change mattresses when you change cars).

It fits into the back of the vehicle so as to maximise the sleeping area. We thought up the structure of the SPACEBED® mattress so that you feel as comfortable as you do in a bedroom on a comfortable, flat bed... no more tents, sleeping pads, foam or airbeds.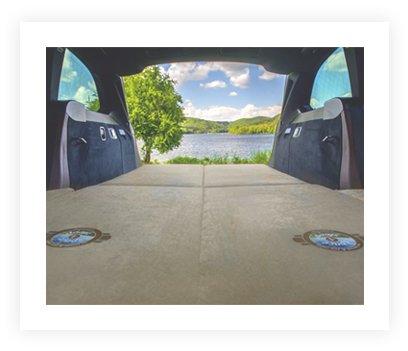 Composition of SPACEBED®
Since the very outset, we have considered the simplicity of assembling and storing the SPACEBED® mattress so that it can be used again and again without any loss of functionality. Putting it together and taking it apart again goes far quicker than you might imagine. It couldn't be easier! And we guarantee outstanding service! Because our reputation matters to us...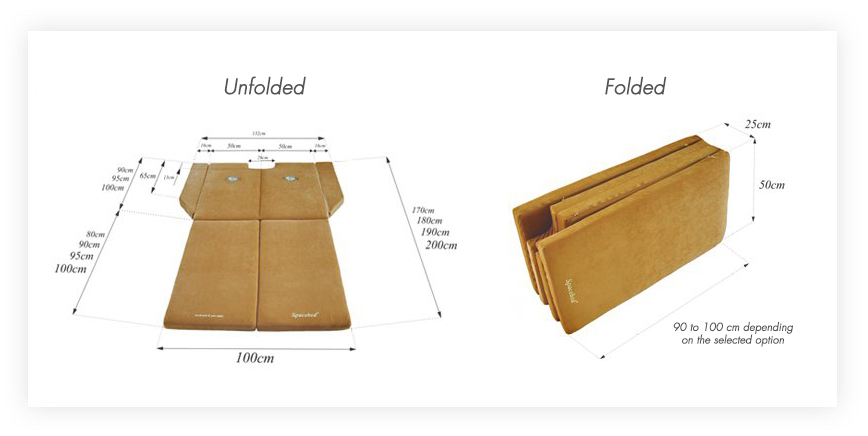 We'd be glad to advise you!
Haven't you found your vehicle in our photo gallery? It doesn't matter, the SPACEBED® mattress is universal and can be used in the majority of passenger vehicles. Don't hesitate to contact us:info@space4dreams.comNext